Training: How to work from home
Does your company only work when employees meet in one place? Or is your company ready to workcompletely or partially distant?
In modern companies, especially in the field of IT, the subject of activity is digital. But even so, people often cannot do without face-to-face meetings such as training, meetings, and handing over accounting documents.
if you want streamline the operation of the companyand thus save money at the same time make work more pleasant for employees, learn to work remote.
In case of risk diseases such as flu, sore throat or coronavirus (covid-19), is remote work the best solution how minimize risks diseases and thus ensure smooth running of the company.
After all, it is in the company 's interest that employees are healthy and worked efficiently, which means to produce more work with lower costs and thus to create more profit.
Whatever the reason for the remote work, eventually, people will learn to use new effective procedures and tools.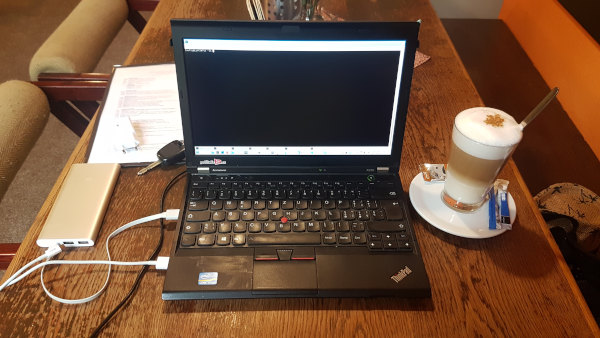 You will learn at this cource
After completing the training remote work byou will know how to work remotely. You will know what to avoid. You will learn about typical tools that enable and streamline remote work.
Training syllabus
What is homeoffice and remotework.
What is the difference between homeoffice vs remotework ..
Advantages of remote work.
What to watch out for when working remotely.
How to make it easier for employees to work from home.
What tools are needed for remote work:

communication: chat, voice,video conferencing,desktop sharing
Data sharing: cloud's, versioning. (In IT source code sharing.)
Tools for efficient work: ssh, docker.
Online Meeting Planning - Diaries
Remote access to company data and programs, ie the company network. (Tools, VPN)

Communication is the basis.
How to remotely manage employees. <! --- self-control ->
Task management.
Scheduling time and scheduling joint online meetings.
Ensuring security.
Knowledge requirements
None.
Equipment requirements
This training I implement it online so that the participants can try out the remote work straight away. hat's why you need a computer with a browser, a microphone and a webcam. It doesn't matter what the OS is.
Advantage of the course
The course is designed for companies and teams of people who need or need to work without meeting in person and those who help make work more efficient.